Sincere supply Cosmetic Grade Pure Hyaluronic Acid
Description

Sincere supply Cosmetic Grade Pure Hyaluronic Acid  

Product name: Hyaluronic Acid Powder
Other name: Sodium hyaluronate
CAS: 9004-61-9
Molecular Formula: C14H22NNaO11
Sodium hyaluronate:99%
Appearance: White powder
Grade: Cosmetic grade, Food grade, Eye-drop grade,Injection grade
Molecular weight:
<10000 dalton
10000 dalton
15,000-50,000 dalton
50,000-200,000 dalton
200,000-1.4 million dalton
1.4million-1.6million dalton
1.8million-2 million dalton
>2 million dalton

Hyaluronic acid  powder is a type of polysaccharide, Also known as hyaluronate, it occurs naturally in the human body and is central to regulating cell growth and renewal. In fact, it is found extensively in connective, epithelial, and neural cells. As such, hyaluronic acid has found its way into many skin care products, it can retain moisture, keep the skin firm, and prevent wrinkles by adding volume to the skin..It is also used to prevent the effects of aging. it is regarded as "the key to the fountain of youth."

1. Hyaluronic acid powder is a substance that is naturally present inthe human body. It is found in the highest concentrations in fluids in the eyes and joints.

2. The hyaluronic acid that is used as medicine is extracted from rooster combs ormade by bacteria in the laboratory.

3. Hyaluronic acid powder is also used as a lip filler in plastic surgery. It is also using to prevent the effects of aging.

4. Hyaluronic Acid powder (HA, Hyaluronic, Cyclic Acid) is a critical component of the skin that helps to retain moisture, keeping the skin firm, and preventing wrinkles by adding volume to the skin.

The role of hyaluronic acid on the skin surface, molecules of hyaluronic acid can be formed on the surface of the skin layer of breathable film, the skin smooth and moist, and blocking external bacteria, dust, uv intrusion, protect the skin from infringement; small molecule transparent acid could infiltrate into the dermis, with a slight expansion of capillaries to increase blood circulation, improve intermediary metabolism, and promote the role of the skin to absorb nutrients, eliminate wrinkles with strong features, increase skin elasticity, slow down skin aging. hyaluronic acid can promote epidermal proliferation and differentiation of cells to remove oxygen free radicals, can prevent and repair skin damage.

Hyaluronic acid aqueous solution of high viscosity, will enable the water phase thickening; emulsified with the oil phase even after the fine paste, the role of a stable emulsion, to prevent cells produce a number of enzymes to reduce the formation of free radicals in the prevention of free radical damage to cell structure, resulting in lipid peroxidation and aging, such as the body has an important role.

 Please contact us to get COA of the specified product.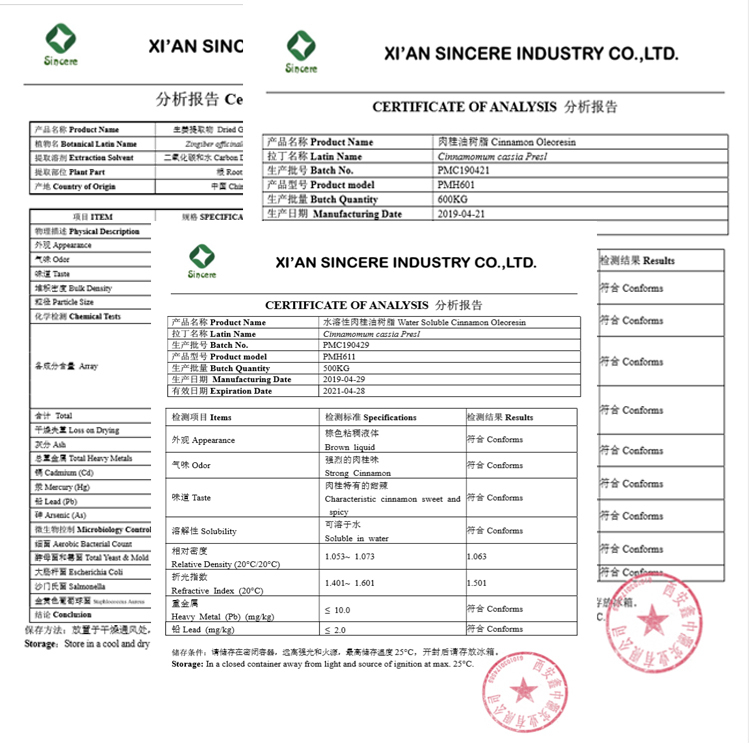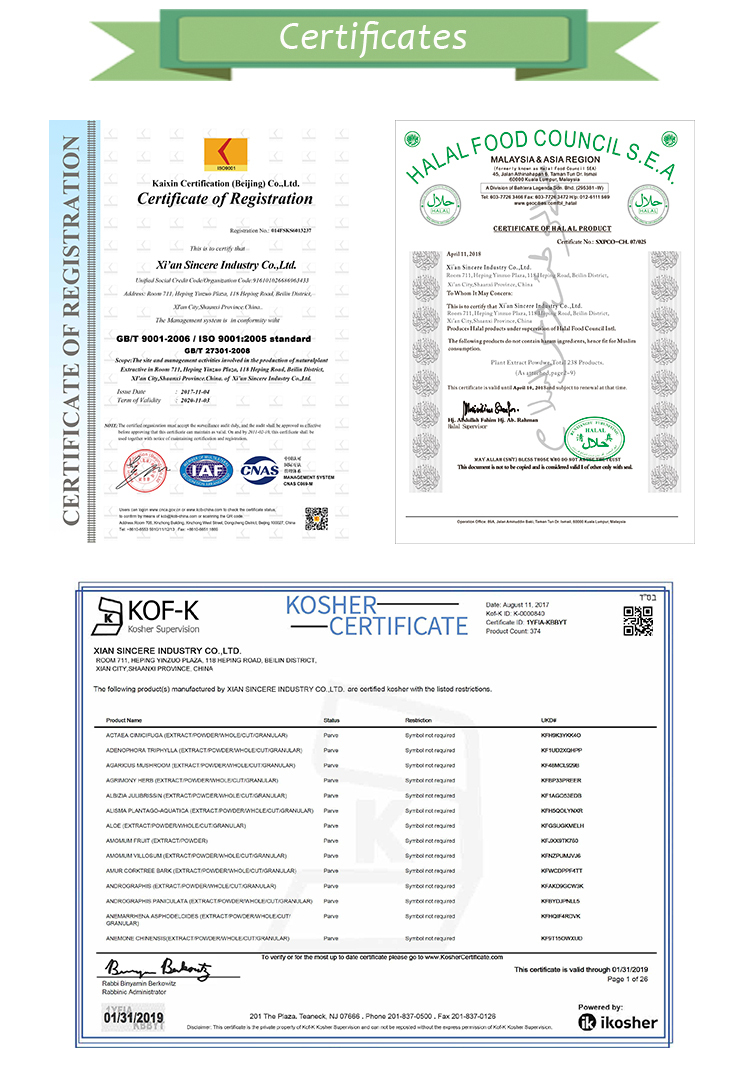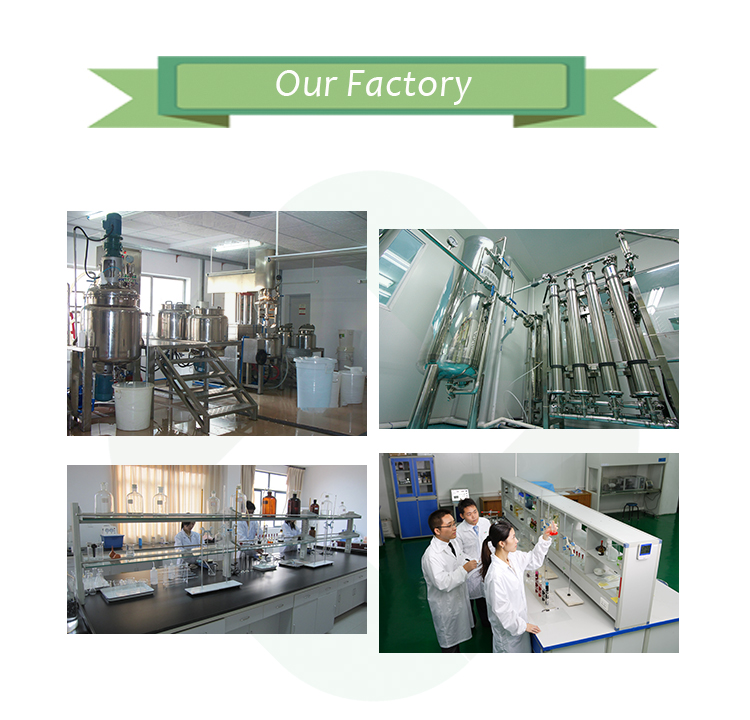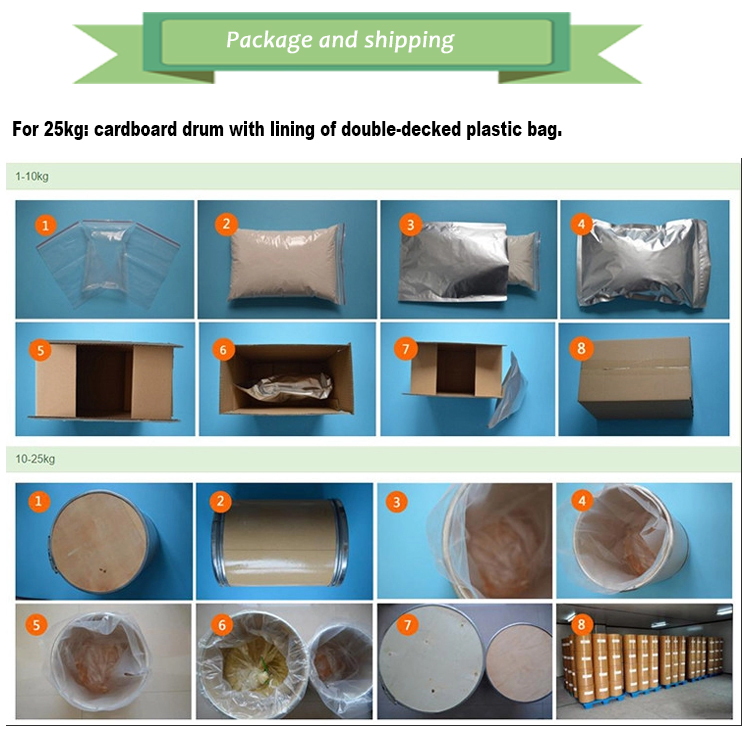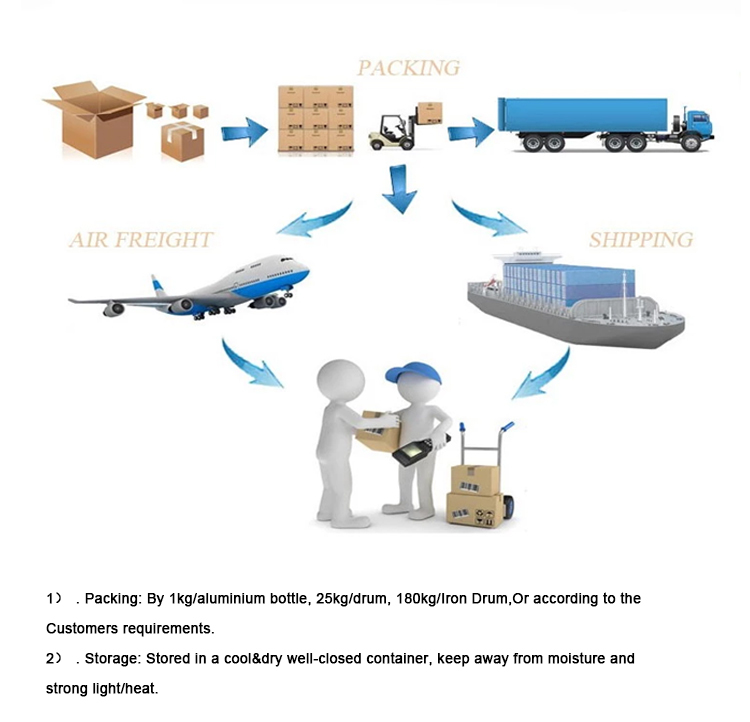 Q1: How to confirm the Product Quality before placing orders?
A: By sending you our available samples.
Or if you have special requirement on the goods, we can prepare samples according to your requirement for your confirmation.
Q2: Can you supply free samples?
A: Yes, we can provide some free sample, but the shipping cost should be on the customers' account. You can either pay the shipping cost or arrange a courier to collect the samples.
Q3: What's the MOQ?
A: For the high value product, our MOQ starts from 1g and generally starts from 10g.
For other low value product, our MOQ starts from 100g and 1kg.
Q4: How to place order and make payment?
A: You can send us your Purchase order(if your company has), or just send a simple confirmation by email or by TradeManager, and we will send you Proforma Invoice with our bank details for your confirmation, then you can make payment accordingly.
Q5: How do you treat quality complaint?
A: All our products are strictly tested by our QC, and confirmed by QA; unqualified material will not be released to customer. 
In case any quality problem is confirmed to be caused by us, we will replace the goods or refund your payment immediately.
Item specifics
CAS No.:

9004-61-9
Other Names:

Sodium Hyalurate
MF:

C14H20NNaO11)n
EINECS No.:

232-678-0
Purity:

99&%
Appearance:

White powder, White Powder
Usage:

Cosmetic Raw Materials
Brand Name:

Sincere
Model Number:

Pure Hyaluronic Acid
Application:

Widely used in cosmetics, pharmacy
MOQ:

100g
Test Method:

Sodium chlorid method
Type:

Antidote, Vitamins, Amino Acids and Coenzyme
PH Value:

6.0-7.5
Particle size:

100% pass 80 mesh