Sincere supply Medicine Grade 95% Chitosan Wound Dressing
Description

Sincere supply Medicine Grade 95% Chitosan Wound Dressing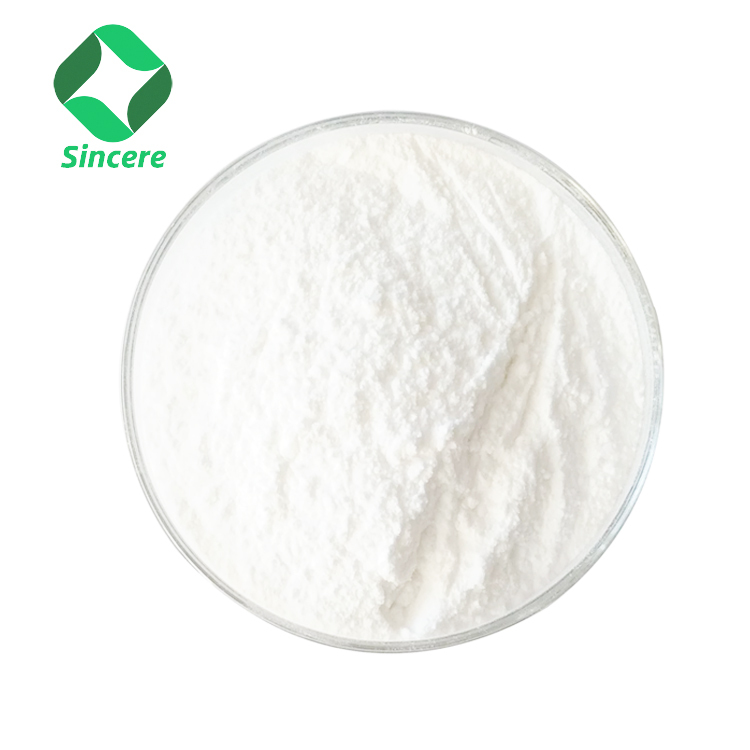 Product Name:  Chitosan 
Source: Shrimp/Crab shell 
Application: Food/Cosmetic/Pharma/Industrial Area
Deacetylation degree:85% 90% 95%
CAS Number: 9012-76-4 
Molecular formula: (C6H11NO4)N
 Chitosan Products List:
         Grade                                                  Deacetylation/Substitution Degree 
1. Food Grade                                                        85%, 90%, 95% 
2. Medicine Grade                                                        90%, 95%
3. Industrial Grade                                                     80% 85% 90%
4. Agricultural Grade                                                 80%  85% 90%
5. Water soluble Chritosan                                            90%, 95%   
6. Carboxymethyl Chitosan                                               80% 
7. Hydroxypropyl Chitosan                                                80%
8. Chitosan Oligosaccharides                                  1000-5000 Da
9. Chitosan HCL                                                           85% 90%                              

Chitosan is a linear polysaccharide composed of randomly distributed β-(1-4)-linked D-glucosamine (deacetylated unit) and N-acetyl-D-glucosamine (acetylated unit). It is made by treating shrimp and other crustacean shells with the alkali sodium hydroxide.
Chitosan has a number of commercial and possible biomedical uses. It can be used in agriculture as a seed treatment and biopesticide, helping plants to fight off fungal infections. In winemaking it can be used as a fining agent, also helping to prevent spoilage. In industry, it can be used in a self-healing polyurethane paint coating. In medicine, it may be useful in bandages to reduce bleeding and as an antibacterial agent; it can also be used to help deliver drugs through the skin.

Medicine Grade
1. Promoting blood coagulation and wound healing;
2. Used as drug sustained-release matrix;
3. Used in artificial tissues and organs;
4. Improving the immunity, guarding against hypertension, regulating blood sugar, anti-ageing, enhancing acid constitution,etc,



Food Grade
1. Antibacterial agent
2. Fruit and vegetable preservatives
3. Additives for health-care food
4. Clarifying agent for fruit juice
Agriculture Grade
1. In agriculture, chitosan is typically used as a natural seed treatment and plant growth enhancer, and as an ecologically friendly biopesticide substance that boosts the innate ability of plants to defend themselves against fungal infections.
2. As feed additives, can inhibit and kill the harmful bacterium, improve animals immunity.

Industrial Grade
1. Chitosan has good adsorption characteristics of heavy metal ion, applied in treatment of organic wastewater, dye wastewater, water purification and textile industry.
2. Chitosan can be also applied in paper-making industry, improving the dry and wet strength of paper and surface printability. 

Water Soluble Grade 
Water soluble grade Chitosan is transformed from chitosan through carboxylation, freely soluble in water and the character is stable. It has excellent moisture absorption, moisture retention, opsonization, bacteria inhibition, etc. Applicable to various cosmetics, such as emollient cream, shower gel, cleaning cream, mousse, advanced ointment frost, emulsion and colloid cosmetics, etc. Also applicable to moisturizing and antistaling agent for food, fruits and vegetables, flocculant for sewage treatment, drug sustained release agent, nontoxic adhesive, auxiliaries for dyeing& printing and paper making, etc.

Carboxymethyl Chitosan
Carboxymethyl Chitosan is the higher ramification of chitosan, which have 100% water solubility, film forming ability, heavy metal chelation. It has been applied in advanced cosmetics, heavy metal chelating agent, drug sustained release agent, plant growth regulator agent , wastewater treatment, etc.

 Please contact us to get COA of the specified product.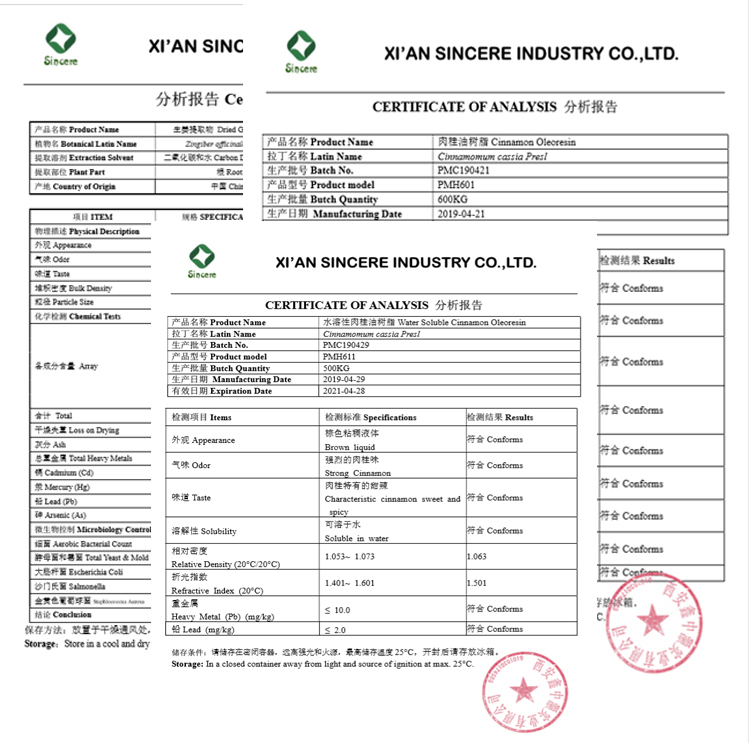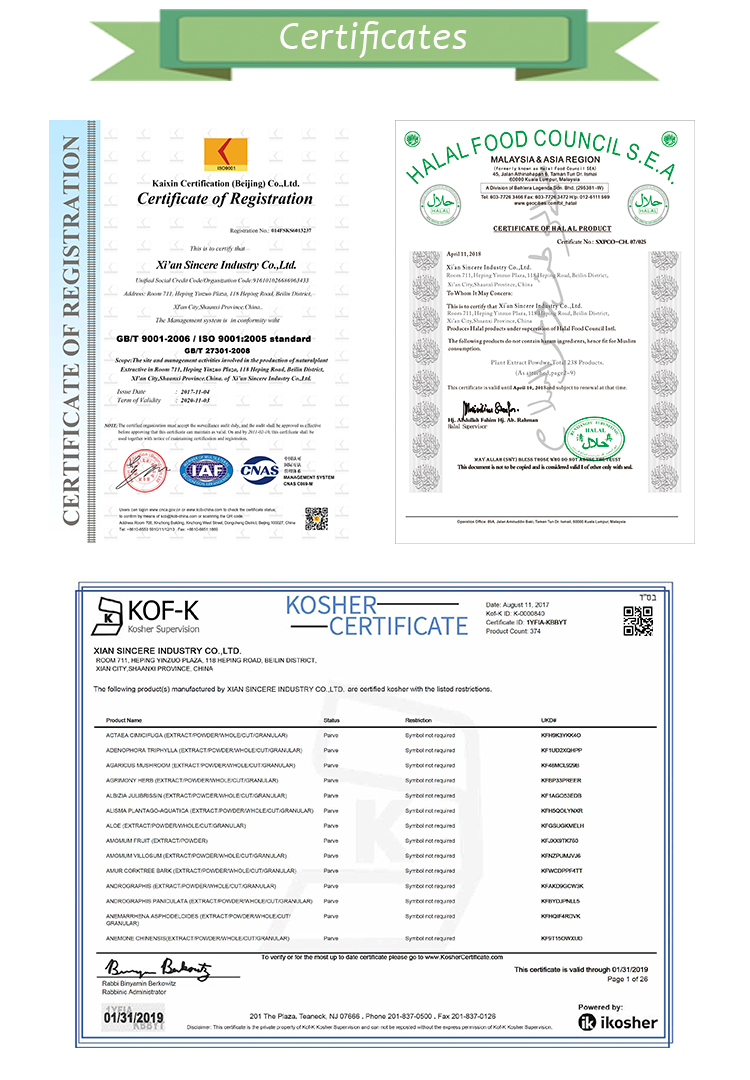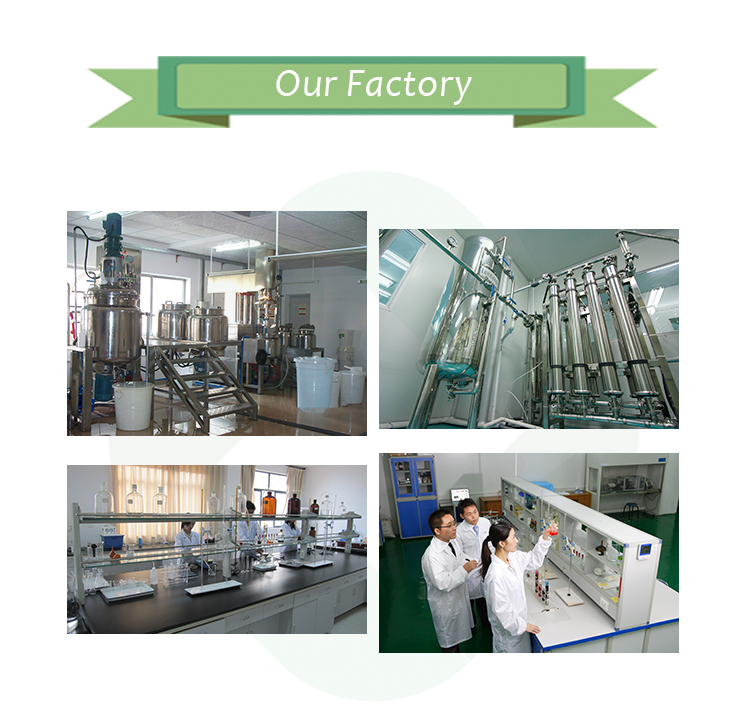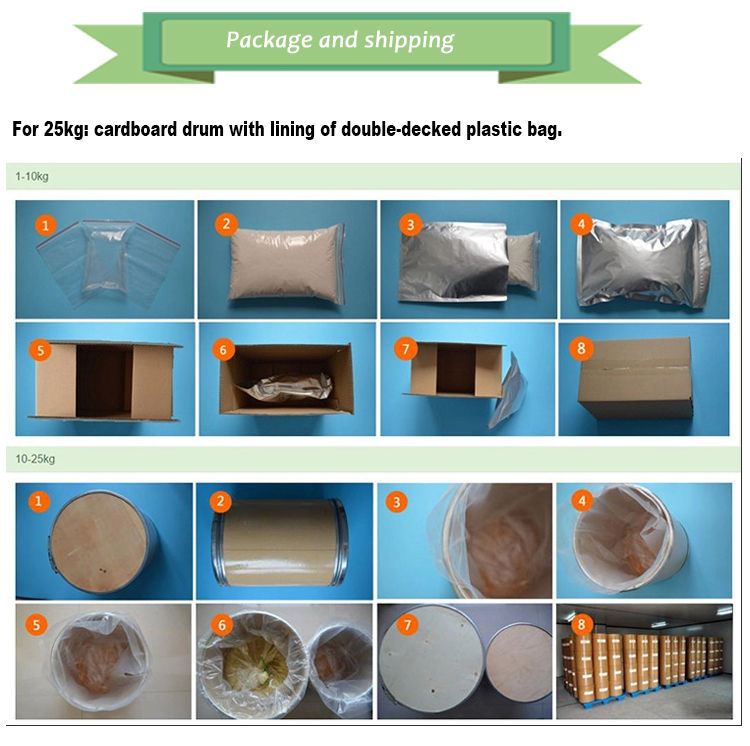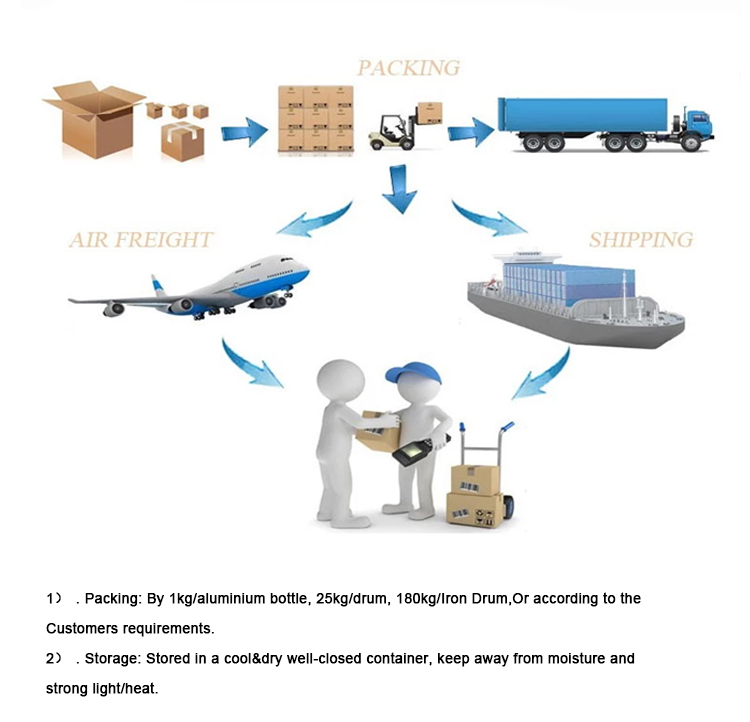 Q1: How to confirm the Product Quality before placing orders?
A: By sending you our available samples.
Or if you have special requirement on the goods, we can prepare samples according to your requirement for your confirmation.
Q2: Can you supply free samples?
A: Yes, we can provide some free sample, but the shipping cost should be on the customers' account. You can either pay the shipping cost or arrange a courier to collect the samples.
Q3: What's the MOQ?
A: For the high value product, our MOQ starts from 1g and generally starts from 10g.
For other low value product, our MOQ starts from 100g and 1kg.
Q4: How to place order and make payment?
A: You can send us your Purchase order(if your company has), or just send a simple confirmation by email or by TradeManager, and we will send you Proforma Invoice with our bank details for your confirmation, then you can make payment accordingly.
Q5: How do you treat quality complaint?
A: All our products are strictly tested by our QC, and confirmed by QA; unqualified material will not be released to customer. 
In case any quality problem is confirmed to be caused by us, we will replace the goods or refund your payment immediately.
Item specifics
CAS No.:

9012-76-4
Other Names:

chitosan wound dressing
MF:

(C6H11NO4)n
EINECS No.:

/
Place of Origin:

China
Type:

Anti-Allergic Agents
Grade Standard:

Cosmetic Grade, Food Grade, Tech Grade
Brand Name:

Sincere
Model Number:

chitosan wound dressing
Purity:

100%
Grade:

Pharmaceutical grade
Apperance:

White or off-white powder
MOQ:

1 Kg
Shelf Life:

2 Years
Product name:

Ichitosan wound dressingan
Certification:

ISO9001
Deacetylation degree:

85% 90% 95%
Bulk Density:

>0.3g/ml
Properties:

Medical Materials & Accessories
Instrument classification:

Class III